Year 2018 was a special one for the community of Mikołaj Kopernik High School as we  celebrated the 100th anniversary of the school's existence. The main celebrations and a reunion of graduates took part in October but the truth is that throughout the whole year there were a lot of events organised in virtually every field of our activity. Both students and teachers  felt the importance of the occasion and got engaged in projects, trips, actions and competitions held to make it really memorable.
History
Our High School was opened in 1918 and named after Anna Jagiellonka who was the Queen in the sixteenth century. However, its complicated history goes back to 1866.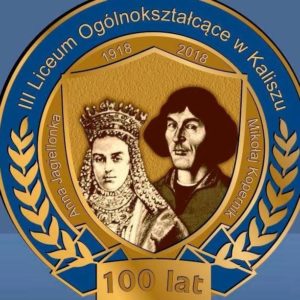 During World War II (1939-1945) the school building was taken over by Germans and used as a military hospital. Education at school was reactivated in April 1945.
Firstly, it functioned as a single-sex school (only for girls) but in the late 1960s it became co-educational. After the war the school was without a patron because of the government's ideology of that time. Fortunately, in 1971 it got a new name ‒ Mikołaj Kopernik High School. This eminent Polish astronomer inspires us not to be afraid of reaching even unattainable goals "Per aspera ad astra".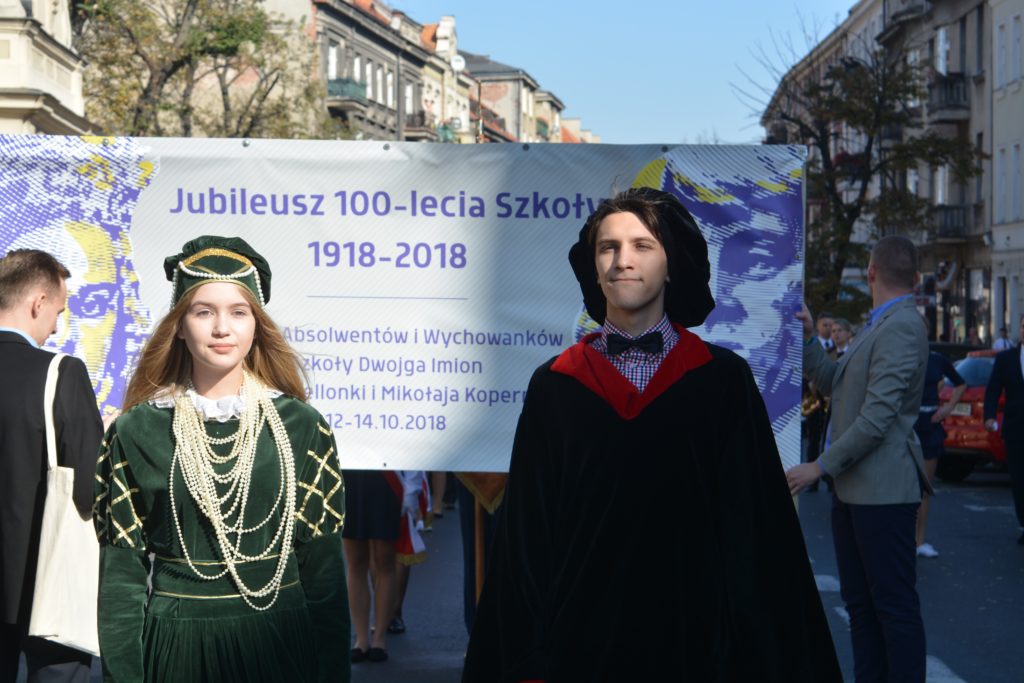 Today we are a highly regarded school with a dedicated teaching staff offering an innovative learning environment. Our students are fully engaged in the life of school, studying and achieving their goals, becoming confident, creative and successful young adults ready to meet the challenges of the 21st century.
In October 2018 the school community celebrated the 100th anniversary of educational excellence. That was an opportunity to join in the celebrations of the centenary and express our thoughts on what students, alumni and teachers have achieved over the years.
We are proud of the school's past, as well as continuing to be the best school in the future!