The Amber Route is one of the major tourist attractions which cannot be missed during a trip to Kalisz. In the ancient times the trade road was used to carry amber (fossilized resin of trees) and that is why the historians named it The Amber Route. It joined the Roman Empire with the Baltic coast.
A sample of amber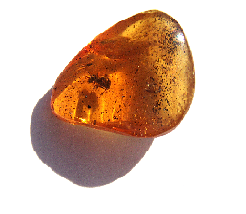 Beautiful golden stones were transported from the Baltic Sea to other countries – Greece, Egypt and Italy where they were used during worship ceremonies, in medicine or for making necklaces, rings, bracelets and brooches.
As a very expensive and rare material, amber jewellery was only affordable for the richest citizens of towns. One of the places located on the Amber Route was Calisia known today as Kalisz. Nowadays the Amber Route obviously looks much different. A new multilane road goes along the Prosna river so drivers can avoid traffic jams. These days thanks to the old maps and ancient paintings we can only imagine what the Amber Route looked like over one thousand years ago.
A visit to Zawodzie, the oldest district of the town, becomes an interesting expedition to the times of the stronghold surrounded by the simple fortifications. There you can find the oldest traces of the settlement dating back to the ninth century. The interiors of the wooden cottages show how our ancestors lived and worked.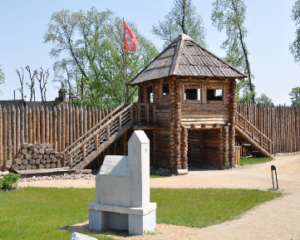 Zawodzie
This historic site is brought to life in June when people dressed in period costumes recreate daily routines. It allows you to touch the secret past of the city and satisfy the hunger for unusual experiences.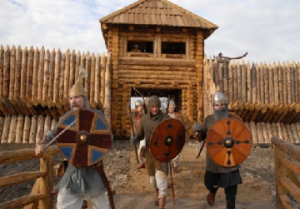 Visitors can learn how to start a fire without matches or make jewellery of colourful beads. Also knight tournaments or a sailing trip by Calisia boat offer unforgettable entertainment. Young people have got an opportunity to show their musical and dancing skills during "Schola Cantorum" Festival. The performers of this unique show present old instrumental music and dances.
An escapade to Zawodzie allows everybody to move back to the Middle Ages, admire the wild and unapproachable nature and imagine severe conditions of life which accompanied such brave wolves of the sea. Kalisz is a great place to spend time with your family among the relics of the distant past.
Calisia boat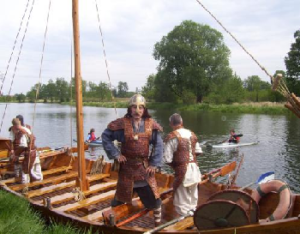 Medieval dances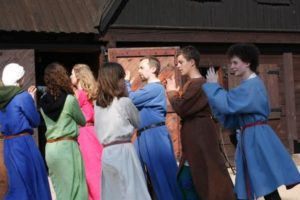 Making pottery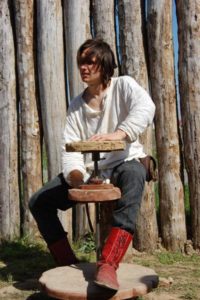 An ordinary day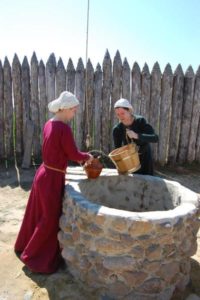 A traditional Feast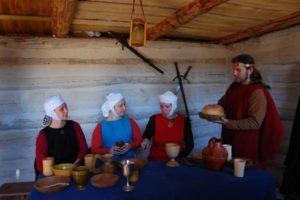 "Schola Cantorum" Festival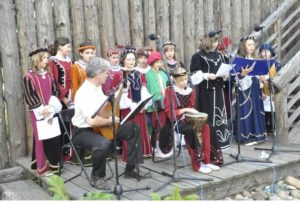 A knight tournament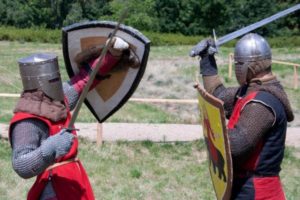 Maciek Juszczak, Kamil Falszewski, Asia Olczak, Natalia Rogozińska, Marta Wojtas