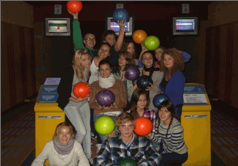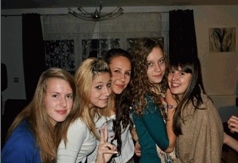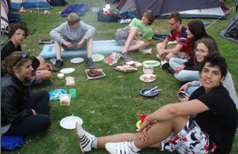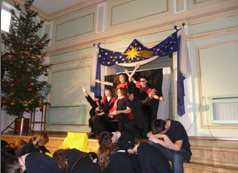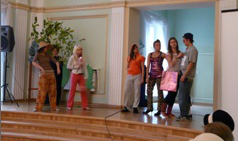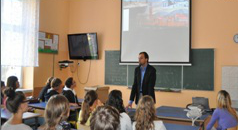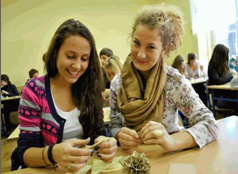 "Kopiec" (this is how everyone tenderly calls our school) has got one of the best reputations in Kalisz.
This
name refers to Nicolaus Copernicus who is our patron. This place offers both academic and sports development and looks for young talents.
Every year scientific meetings are organized in order to broaden our knowledge.
One of them is " Copernicus Science ". During such meetings students participate in lectures adopted to their interests. They are given by professors from famous universities or teachers from our school. Lectures are accompanied by artistic shows and performances.
This school also takes care of new students. Especially for them " Kopiec " organizes " Open Days " during which they can learn more about Mikołaj Kopernik High School and feel the special atmosphere inside. During such events students put on some shows and in this way encourage young people to enter our school.
For a couple of years we have taken part in some international exchanges. It gives students a possibility of visiting other countries such as Holland, Slovakia or France. All participants have great pleasure while learning something new about foreign cultures.
We can proudly present well-known people in Polish history who graduated from our school. The most popular are:
Mieczysław Szcześniak and Zdzisława Sośnicka – great singers
Natalia Gałczyńska – a writer
Maciej Kurzajewski – a TV presenter
Tomasz Lisiecki – a journalist and a war correspondent
Michał Lesień – an actor
Halina Sutarzewicz – a literature historian
Marek Różański, Anita Miring, Edyta Chachuła, Karol Buchnajzer